Adelaide Hoodless, the née Addie Hunter, was an educational reformer who founded the Women's Institute.
Adelaide was born in St. George in 1857 as the youngest of 13 children. Her childhood home, where she was born, is now the Adelaide Hunter Hoodless Homestead, a National Historic Site dedicated to preserving her story.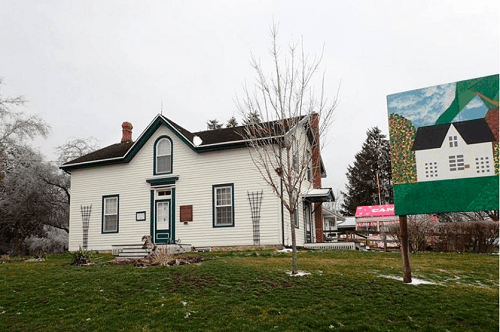 After the death of her first son, John Harold, at 14 months old, Adelaide began her advocacy, hoping to help women prevent deaths like that of her son. Her key accomplishments include co-founding the first branch of the 'Women's Institute' with Mr. Erland Lee and working to include domestic science in the curriculum at the university level.
The Homestead has been restored to what it would have looked like at the time that Adelaide had lived there and depicts the childhood Adelaide had as part of a farming family in rural Canada.
Photo: https://nationaltrustcanada.ca/